The Team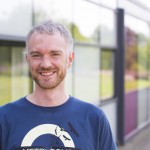 Elton Barker is a Reader in Classical Studies at the Open University. Once a traditional academic who sat in dusty libraries reading, and sometimes writing, books, he now spends most of his time hooked up to the web, playing around with digital tools to discover interesting stuff, and thinking about ways of visualizing the results that can assist in research: see the Google Ancient Places (GAP) project and Pelagios. He blames Hestia for this transformation.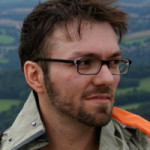 Stefan Bouzarovski is Professor in Human Geography at the University of Manchester (as well as other being visiting Professor for various other prestigious European universities). You can tell that Stefan is the geographer on the project by the atmospheric outdoor picture he has provided. When he's not conceptualizing textual networks for Hestia, he's investigating urban planning and energy policy.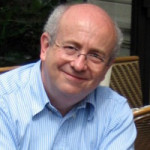 Chris Pelling is Regius Professor of Greek at the University of Oxford (Christ Church) and knows way too much about the ancient Greek biographer Plutarch. Fortunately, he's also a Herodotus expert and it is in that capacity that he acts as the Hestia Godfather. Along with Stefan, Chris asks the difficult 'so what?' questions when applying digital tools to the study of the text.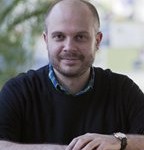 Leif Isaksen is a Lecturer in Digital Humanities at the University of Southampton. His computing know-how helped transform Hestia into a project that pushes the boundaries of applying digital technology to the geospatial analysis of a narrative for historical research. Having graduated in philosophy, here's one scholar who knows his python from his Pythia.